Choosing a family dentist that focuses on your needs, all while keeping dental care as stress-free as possible, is no easy feat — but at Great Pond Dental, that's exactly what we believe in.
Our practice provides preventative, periodontal, restorative, and cosmetic dental services. Whether you're just coming in for your routine checkup or you want to focus on a certain problem, we can help you out. If you have a question or an issue, we will find an answer and a solution.
Ready to come in for your first appointment? Download our new patient forms below. Completing them before your visit will help speed up your check-in process.
Friendly, Caring Dental Team
The Great Pond Dental Team is a family of dental professionals who love coming to work every day. Our hygienists are highly skilled at identifying and treating various dental conditions, and we are constantly taking continuing education courses to keep up with the latest advancements in our field. We also work with qualified specialists in every aspect of dentistry, so you'll never need to do any legwork or research. Dr. Inna and her team love sharing their passion for dental care with the beautiful community of Wakefield.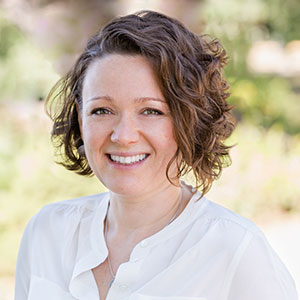 Meet Our Dentist
Dr. Inna O. Komarovskaya immigrated to the United States from Moscow, Russia in 1997. Dr. Inna earned her associates degree in biotechnology from Mass Bay Community College and then received a bachelor's degree in biochemistry from Brandeis University in 2003.
Dr. Inna started her dental career long before she even thought about applying to dental schools. While attending college, she started working as a dental assistant at a local dental office in Framingham. Soon after, she decided that dentistry was her passion. In 2007, she graduated from the Tufts University School of Dental Medicine.
Since graduation, she has been practicing in the Boston area. Dr. Inna is a strong believer in continuing education to ensure that her patients receive the highest quality dental care. She belongs to a dental study group that she attends monthly with her colleagues and specialists. She takes classes and attends dental conferences and seminars in the greater Boston area.
Dr. Inna lives in the South End of Boston with her miniature dachshund, Frankie. In her free time, she tries to conquer the art of cooking and dog training. Frankie and Dr. Inna love exploring the city and walking around Lake Quannapowitt. Dr. Inna's parents and younger brother live in Moscow, Russia, and she tries to make time to spend a few weeks a year there with her family.
Meet Our Mascot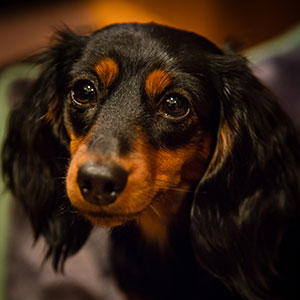 Frankie
Meet Our Team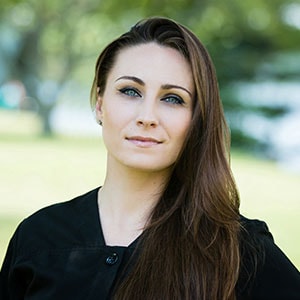 Jillian, Registered Dental Hygienist
Jillian is our Registered Dental Hygienist, and she loves providing preventative care as well as building close relationships with her patients. Jillian worked with Dr. Inna at several other dental practices and was eager to join our team because she knew the excellent service would be unmatched.
Prior to earning her degree at Quinsigamond Community College, Jillian had 12 years of experience in the dental field as a dental assistant. While studying at QCC, Jillian worked as a Kid Seal coordinator for the departments oral health outreach program where she organized visits with Quinsigamond's dental hygiene program and the Inner City elementary schools from Worcester.
Jillian, her husband, and her two sons live on Sacred Farm in Stoughton, where her family has a small business boarding horses and other small animals. She is a proud owner of four dogs. She loves spending time outside in her garden, going to the beach, and hanging around the fire pit at home.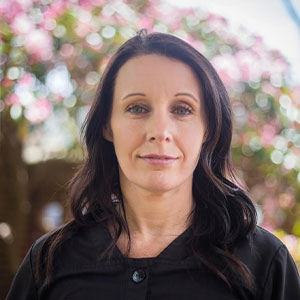 Liz, Registered Dental Assistant
Liz is our Registered Dental Assistant who after working in the restaurant industry for 17 years, decided to make a prominent career change. She received her Dental Assistant Certificate from North Shore Community College in 2017.
Since joining our team in 2018, she has been proudly working alongside Dr. Inna. Liz lives in Peabody with her fiancée, daughter Brittani and their cat Charlie. She loves spending time outside riding trails with her E-Bike, playing volleyball, relaxing at the beach, along with many other outdoor fun activities.